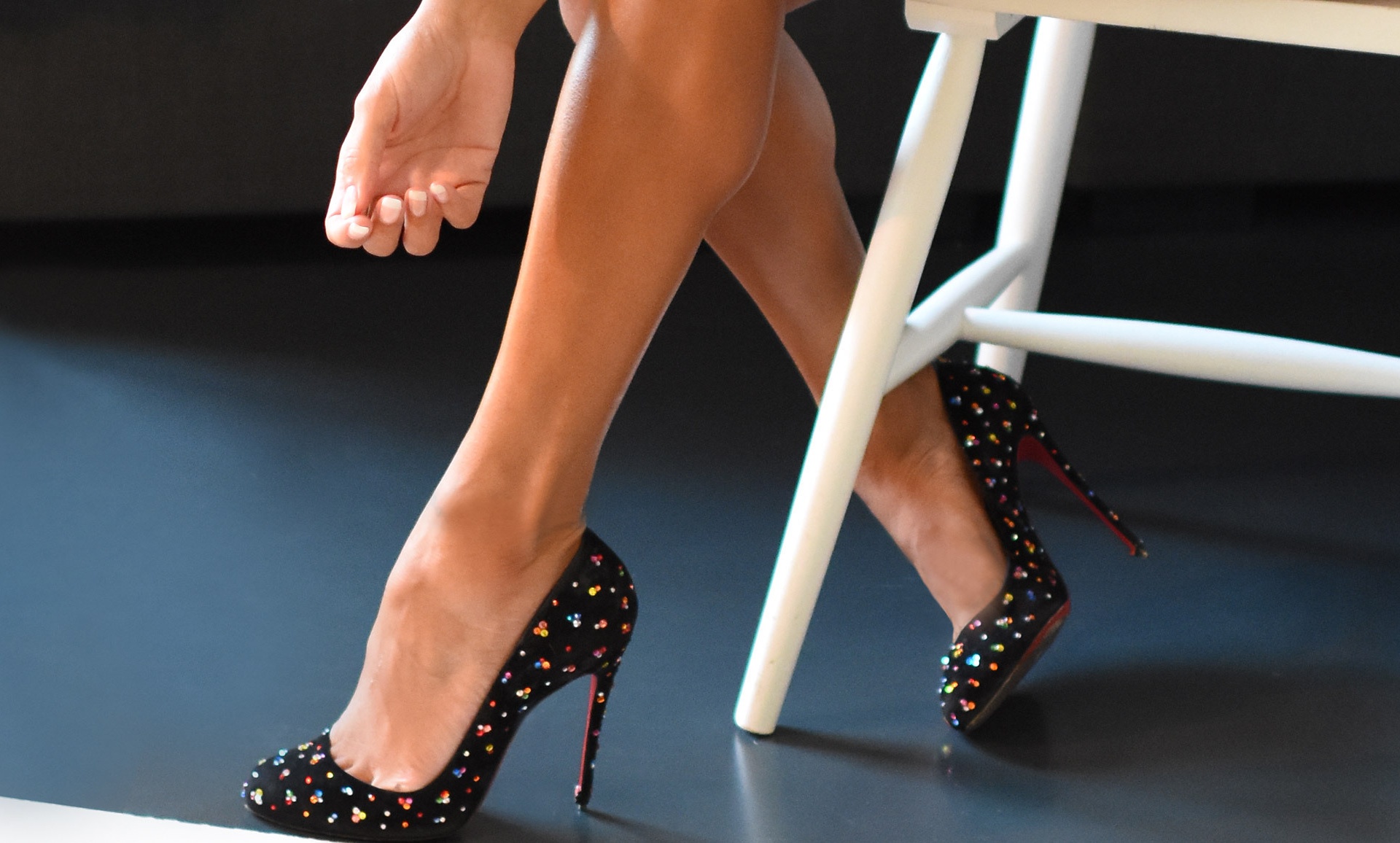 Cecilia
Belgium | 21 Years | 1.62m | 51kg | 87-65-90
+32(0)498103700​
Book an appointment with Cecilia
---
---
My name is Cecilia, an elegant mixed Dutch/Mediterranean elite companion (based in Antwerp), a vivacious maverick, a sublime lover. Always attractively dressed to accent my timeless beauty, I handle myself with grace in any scenario. My looks represent a perfect fusion of my Dutch and Mediterranean background. Alluring almond eyes, soft sensuous lips and a striking beautiful face framed by long silky hair. My frame is petite and slender and my body simultaneously possesses all natural curves wrapped in cappuccino-coloured skin. My ass may perhaps be my most noticeable attribute, yes it's 100% natural!
I'm an intelligent, well educated and down-to-earth conversationalist. A lover who is passionate, sensual and gentle. All of my character traits combine to form a unique and memorable girlfriend experience. Think effortless elegance, classic chic and simple sophistication. Being an avid beauty and health enthusiast, I also enjoy eating well and taking good care of myself. But it's not all art and sincerity, I love socialising over decadent dinners not to mention champagne and cocktails too. There's no way, spending time with me can be considered boring or dull. I can guarantee you that fun & laughter are a sure thing when I'm around.
I enjoy creating memorable moments, meeting beautiful people, kind words and actions. Travelling and being inspired by history and culture. Enjoying the finer things in life, fine wine, mouth-watering cuisine in beautiful restaurants and spa escapades. I am always open to learning and experiencing more with the right company. I am an ambitious professional career woman who's pursuing her dreams to the fullest. I am just as content in a sexy sophisticated black dress with heels or as the cute girl next door dressed down in skinny jeans a plain tee and a pair of Nikes. I touch up my face with subtle makeup, nothing extreme, just natural and elegant. I allow my honey-dew skin, striking features and personality to do the rest. So, I'll always be ready for a spontaneous adventure if pitched to me by the right individual.
Naturally I am a very passionate and empathetic person, who practices self- love and only surrounds herself around productive energy. I believe in lasting relationships as I can make my friends feel like they can just relax and be themselves in my presence. I love the thrill of meeting interesting people, sharing stories over a delectable glass of white wine and being seduced by the perfect gentleman who is generous in more ways than one. We are all in some way hedonists seeking fulfilment of our needs and desires. I aim to create unforgettable experiences with my friends and expect mutual level of respect from you to do so. I value my time wisely and will equally be respectful of yours. Let me be your modern day muse, the inspiration for your wandering thoughts and the fuel to rekindle your passions and interests.
Lots of hugs & kisses, Cecilia x
Please note that I'm only available in case you request a date with me 24 hours in advance. No last-minute requests! My departure city: Antwerp, Belgium
Contact
Phone number: +32(0)498103700​
E-mail address: cecilia@premiumescortmodels.com
Personal infromation
Age

21 Years

Nationality

Dutch

Weight

51kg

Measurements

87/65/90

Length

1.62m

Cup-size

C-Cup

Hair color

Silver grey

Eye color

Green

Clothing size

S

Shoe size

37

Languages

Dutch & English

Education

Bachelors degree

Cuisine

Japanese & Italian cuisine

Gifts

Jewellery & designer bags

Travel

Paris, Scandinavia

Likes

Clean, humour, respectful, charming

Dislikes

Unhygienic, passive, curt

Departure location

Antwerp, Belgium

Smoking

Sometimes

Tattoos

1 small one

Phone number

+32(0)498103700​
Preferences
Sexual orientation

Bi-curious

Threesome

Yes, MFF

Fantasies & Fetish

Threesome with another Premium Escort Model

Specialties

GFE
Rates
Booking for 2 hours

€ 650

Booking for 3 hours

€ 850

Booking for 4 hours

€ 1050

Booking for 5 hours

€ 1200

Booking for 6 hours

€ 1350

Booking for 12 hours

€ 2000

Booking for 24 hours

€ 2500

Every extra day

€ 1000

Booking for a week

€ 10000

Every extra week

€ 3000
Services
Companionship

Cecilia is available for a romantic Companionship Date.. Or perhaps you prefer that Cecilia comes along your side as your personal assistant or accompanies you to a business meeting or gala

Role play

Cecilia is available for the unique escort service called: Role play. Cecilia will act as a yoga teacher, secretary, nurse, etc.

Girlfriend Experience

Cecilia is available for an amazing experience called the Girlfriend Experience (GFE). She will make you feel like you have an intimate relationship.

Pornstar experience

Cecilia is available for the rougher variant of sex called the Pornstar Experience (PSE). Do you want something extra? Then this is something for you.

Duo Booking

Cecilia is available for the Duo Booking, with basically every Premium Escort model.

International bookings

Cecilia is happy to accompany you to the favorite destination of your choice. In consultation, almost anything is possible.

Anal sex

Unfortunately, Cecilia is not available for Anal sex

Special wishes

Do you have special requests? Do you need something extra? A suggestion coming from us regarding an hotel or destination? Premium Escort Models is always ready to make sure that you will enjoy your booking.